Homemade tomato pesto.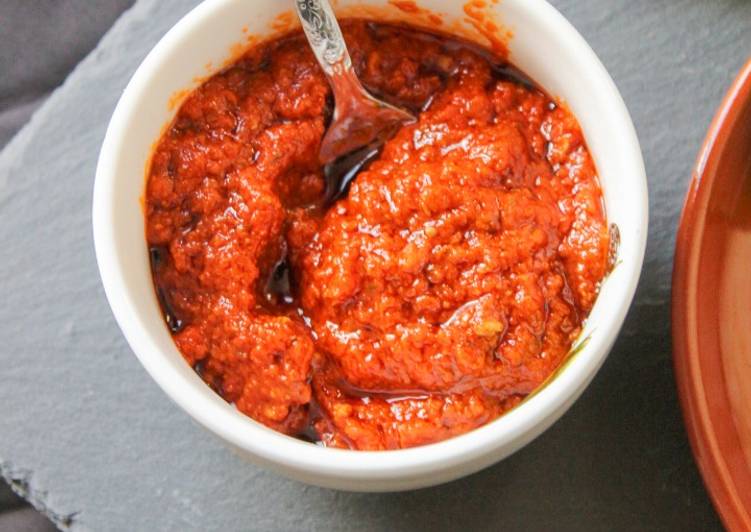 You can cook Homemade tomato pesto using 8 ingredients and 5 steps. Here is how you cook it.
Ingredients of Homemade tomato pesto
You need 3 of Fresh Tomatoes (peeled).
Prepare 1/2 cup of Basil (dried or fresh).
You need 1/2 cup of Feta Cheese.
You need 2 tbsp of Pine nuts.
Prepare 1/2 cup of Sun Dried Tomatoes.
Prepare 3 tbsp of Olive Oil.
You need of Garlic (optional).
Prepare 1/4 cup of Walnuts (optional).
Homemade tomato pesto step by step
Peel fresh tomatoes..
Add all the ingredients into a blender or food processor..
Beat until combined..
I like to add 2 to 3 tablespoons of the oil from the Sun Dried Tomatoes into the mixture and beat for a few minutes. (this is optional).
I don't add any extra salt because the Sun Dried Tomatoes are already quite salty..